Overview
The CRC is a great resource for all undergraduate students currently enrolled in a Chemistry course. It is a space to get TA help and collaborate with peers. You can also use a Mac mini to get course work done.
Accessing Adobe Apps
You can find instructions for accessing the Adobe apps installed on the CRC Mac minis here: https://it.chem.umass.edu/how-to/crc-adobe/
TA Schedule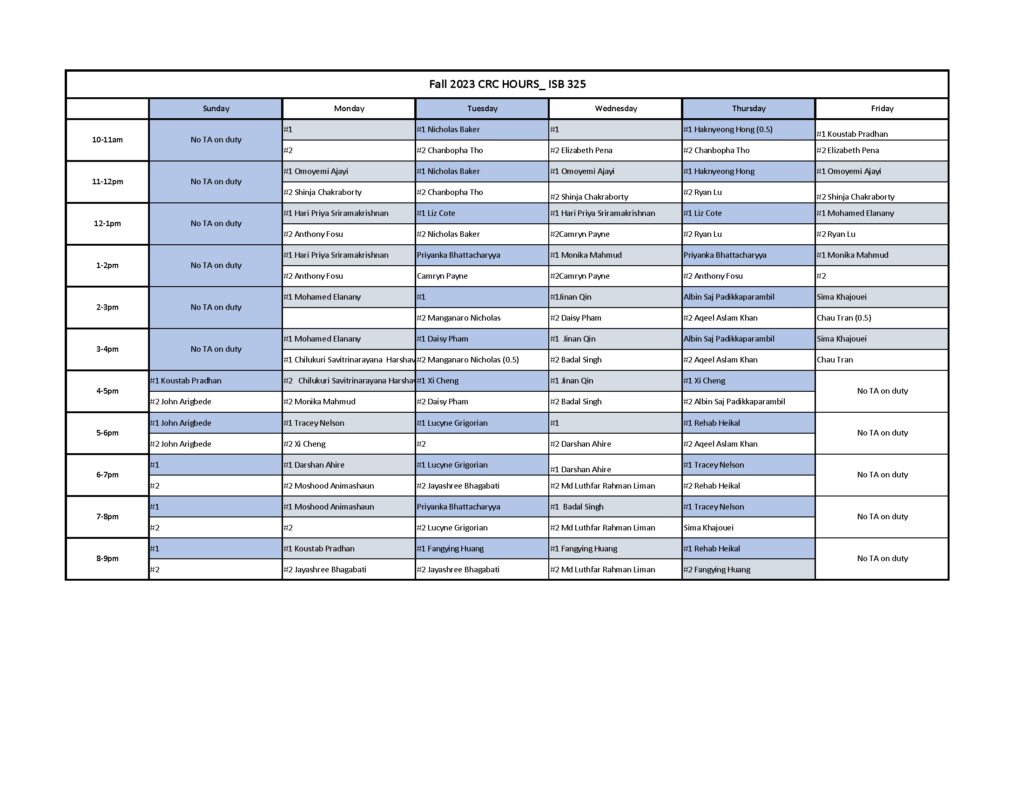 Accounts
All students who are officially enrolled in a course in the Department of Chemistry have Chemistry LDAP account. This is separate from and unrelated to your Campus NetID account.
Your Username:
Your username is the same as your Campus NetID. There are very rare exceptions to this, so if you are unable to log in, please seek assistance by sending email to ithelp@chem.umass.edu.
Your Password:
If you have never used your Chemistry LDAP account before, you will need to set up a password. To set your password:
Go to http://wahoo.cns.umass.edu/findaccount
Click "reset your account password"
Authenticate with your NetID when prompted
Enter a new password where indicated
Click "Change"
Available Software
Adobe Creative Cloud 2018:

Acrobat DC
Illustrator
InDesign
Photoshop

ChemDraw
Firefox
Google Chrome
PyMOL
Microsoft Office 2016

Excel
OneNote
PowerPoint
Word

TopSpin
Need Help one of the Mac minis?
Email the following to ithelp@chem.umass.edu:
The date and time you experienced the issue
The number of the computer
Any error messages
A brief description of the issue